After attending this year's Brand Minds, I thought I'd do a review of the event, and tell you about my experience and whether it's worth going to Brand Minds or not.
Brand Minds Ticket Price – Costs

Let's start with the price. These are the price packages for 2 people at Brand Minds: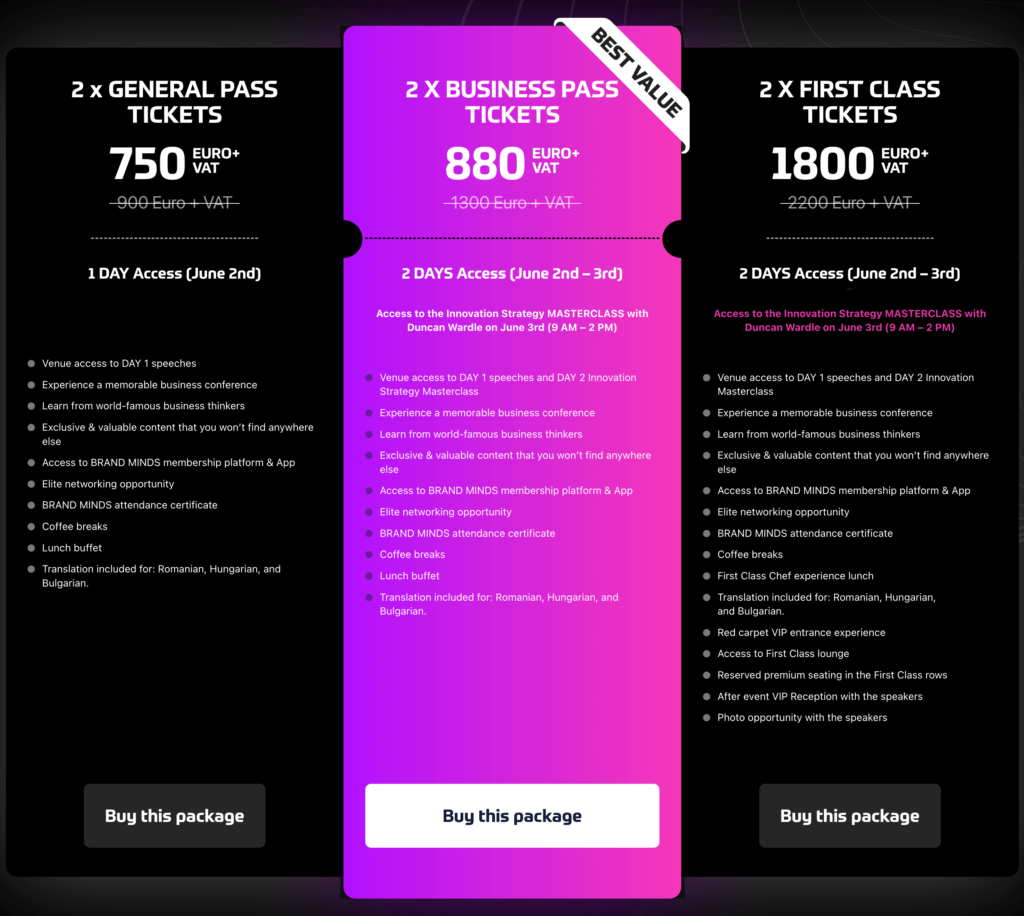 It cost me 530 dollars for the Business Class ticket which includes:
Access to the event on day 1 and the Marketing Masterclass on day 2.
Access to the BRAND MINDS member platform and app
BRAND MINDS participation certificate
Food, coffee, water, wine, juice etc etc included

These are the types of tickets available:
General Pass
Business Pass
First Class

Yes the last ticket is cool, but for a photo with the Main Speaker I don't think it justifies the price. Sure the value of the ticket is always in the network (the people you meet through the ticket), but if you go for the general pass experience it's enough (plus you can meet the same people if you have access to the event).
Considering all the action is happening on the first day of the event. Effectively all but one speaker presents on the first day of the event.
I flew from Switzerland to Bucharest so extra costs with transport + accommodation.
Line up Brand Minds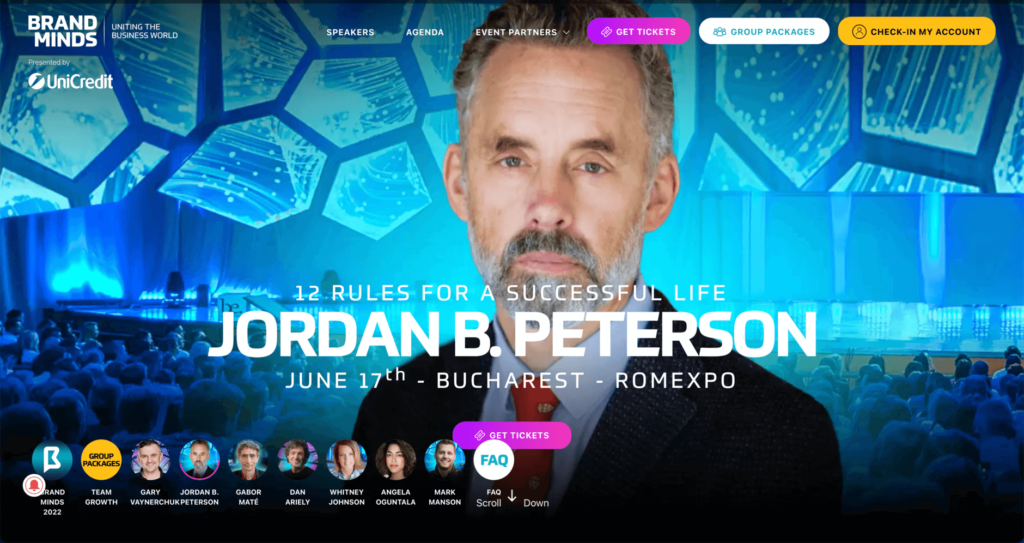 This year we had : Gary Vaynerchuck , Jordan B. Peterson , Gabor Mate, Dan Ariely, Whitney Johnson, Angela Oguntala and Mark Manson.
How it was at Brand Minds

I was pretty excited for Jordan Peterson. I read his book 12 rules of life and got some good ideas from it. During the presentation, he seemed a bit tired but besides the good ideas he presented, I was impressed by how well he knows how to interact with his audience.
For example, the other presenters didn't move around the stage but Jordan Peterson walked to every corner of the stage and actually looked you in the eye when he sold you an idea. He often gestured at you to increase the intensity of the presentation.
But what impressed me most at the event was Mark Manson, who by the way I didn't know wrote The Subtle Art of Not Giving a %*#.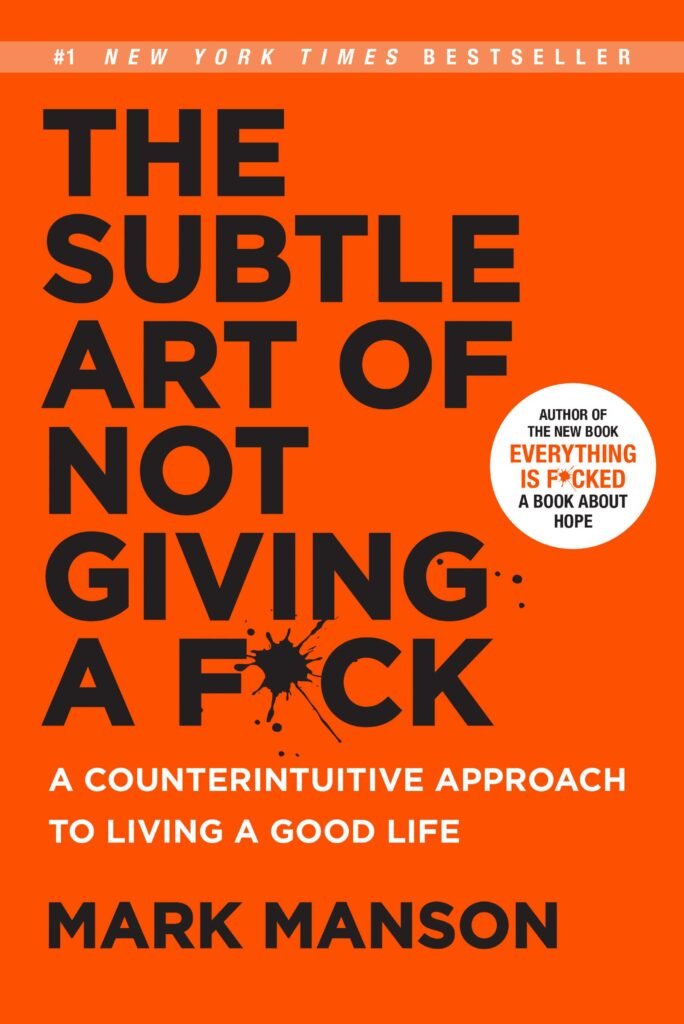 I know this book is very popular, especially in the US but for me, it was quite average.
However, on stage, he is excellent as a speaker. First of all his presentation was very different from others. He started with the ending and actually made us laugh, saying after 3 seconds on stage "Goodbye, thank you! ". And then he explained what it means to start with the ending.
He was referring to the end of life. Namely that we should do things that we will enjoy when we reach the end of life.
For example, one thing he said that stuck in my mind was:
"The most meaningful work we do is the work that outlives us."
And here he wasn't just referring to the job but in general. For example, a child, raising and creating a child is something that will surpass your life.
And he's right, for example, every time I create something that I know has the potential to stay even after I die that gives me the greatest satisfaction.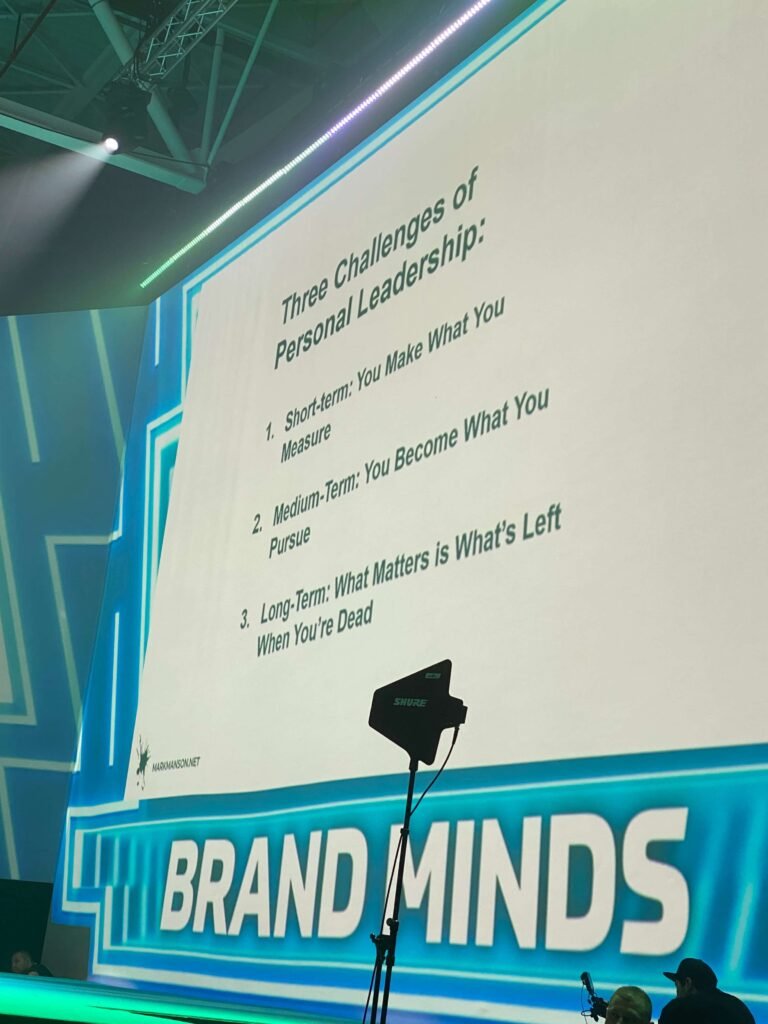 He then talked about goals and how important it is to choose them carefully because "we become the goals we choose".
And he referred to Steve Jobs who always asked himself every day in the mirror if he was happy with what he was doing. And if the answer was no for too many days in a row, he changed what he was doing.
So it starts with the end. At the end of your life, what do you wish you could say you did?
Food and stuff

Unfortunately, I was disappointed with the food at Brand Minds. I like vegan food but I don't think it's okay to have only vegan food and not offer the possibility to eat something else.
Here I took a shot at the vegan buggers which were simply horrible. Slightly ranked as the worst burger I've ever had. And I actually had super tasty vegan burgers.
Wine okay, enough water, selection of juices etc.
Organization

On the organization side, I think they did a good job, registration was very smooth. There wasn't a moment where I can say I stood in huge queues, nor at the food although there were about 5000 people.
But what really got me out of my head was this.
Whole rows of bottles on the seats.
People reserved their seats like that, and even though the organizers said at least 5 times not to do that, the people kept doing it.
It really ruins the experience. You couldn't stand anywhere because someone would come up in the middle of the presentation and tell you that he booked his seat here 3 hours ago with a bottle of water…
And that's how it was all day long, people coming and going when they wanted and putting the bottle on the seat…
Brand Minds please fix this problem it's super annoying and ruins the experience.
We also had some super interesting lighting effects that gave the event a concert or music festival feel. It was really cool.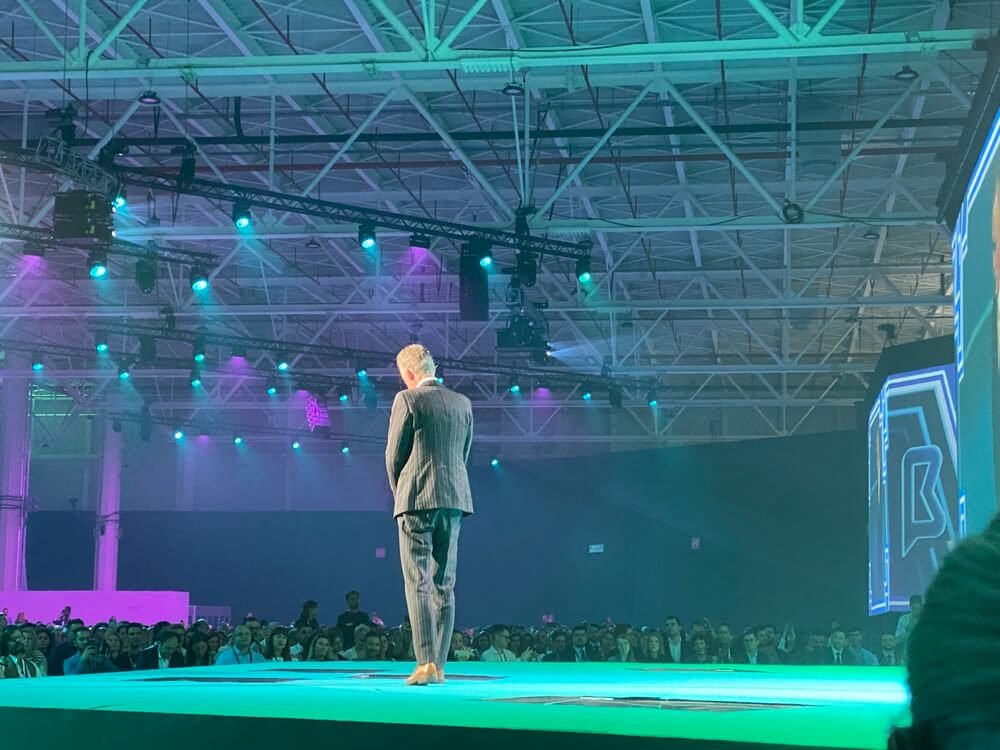 Brand Minds location

The Brand Minds event took place at ROMEXPO, 65-67 – Bld. Marasti, Bucharest – Romania
For those who are not from Bucharest, the location is quite accessible. It's easy to get there from the airport (I took an uber), it took 20 minutes from the airport and cost 35 ron.
Also, you have accommodation possibilities through Airbnb or Hotel.
The people at Brand Minds

I don't know what all the people at Brand Minds are like but the ones I met were brilliant.
Super open-minded, ambitious, and very interesting.
That's how I met Razvan, for example.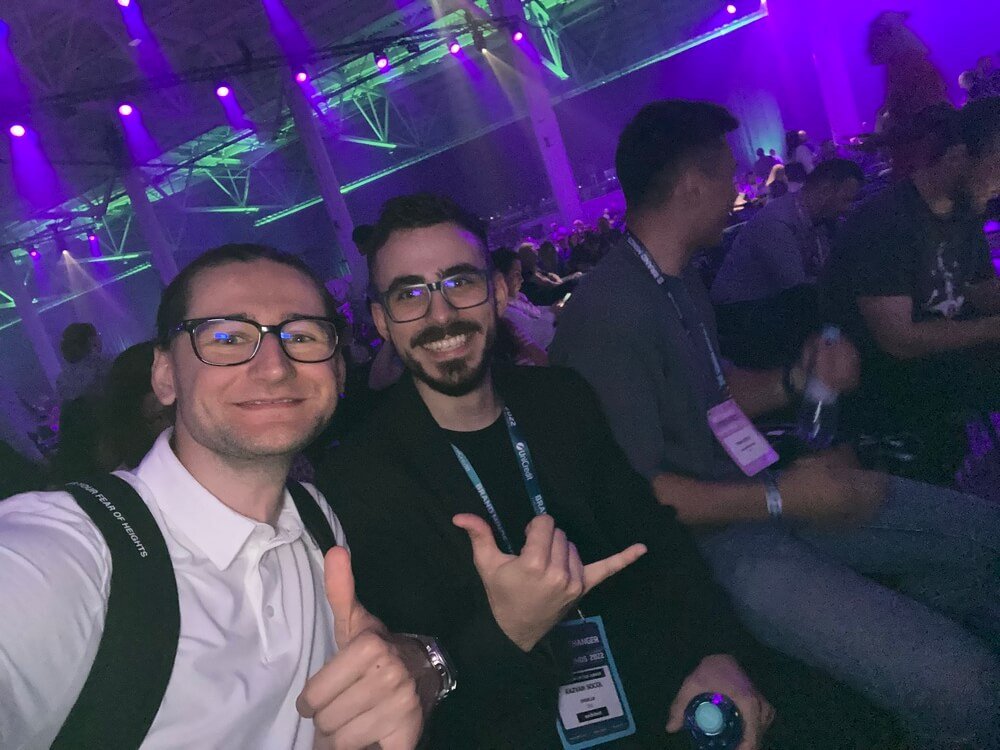 Razvan is an architect by profession and has a lot of interesting projects that you can find on his website. He is a super cool guy and I learned a lot of stuff from him.
As I said one of the benefits of this event is the networking.
Speaking of networking, at the end of the event there was a Network Party at Fratelli's and they gave you your first free drink for attending Brand Minds.
My attitude to this event was one of no expectations. And I think you should too.
I don't expect to get rich overnight from a speaker's idea when I go to events like this😅 But if I get at least one good idea after the event it was worth it. Or even better if I meet an interesting person then it is a real success 🙂
Conclusion Brand Minds

And now to answer your initial question Yes! It's worth going to Brand Minds. If you don't want to read the presenters' books, this is a quicker way to get ideas that make a real change in your life.
Another huge and I would say the main benefit is networking. Here you find cool, open, innovative people, leaders, teachers, and people who want to develop and grow. People like you. And I feel that's what the organizers of this event ultimately want, to create a community.
I hope this article has given you an idea of what it's like at Brand Minds and I look forward to seeing you next year.